The Bucharest Orange 5G Lab is an initiative of Orange in collaboration with the CAMPUS Research Institute of the Politehnica University of Bucharest, that aims to support researchers, startups and companies to test their 5G-based solutions in advance and innovate in the 5G field.
Orange 5G Lab is part of an international initiative of the Orange Group that aims to support economic players and researchers to better understand the opportunities, value and utility of 5G and to develop solutions that will truly make a difference in the digital economy.
Located on the premises of UPB's CAMPUS Research Institute, aside many other technological research labs in various domains, the Bucharest Orange 5G Lab offers its partners the newest 5G communication network, advanced platforms and equipment, as well as a dedicated team of experts from Orange and the Politehnica University of Bucharest.
---
What can you do in the Orange 5G Lab?
Discover the 5G technology, stay up-to-date with the latest research in the domain and uncover a world of opportunities through the pilot projects that are being developed and documented in the lab
Experiment and test your products in the newest infrastructure and explore their full potential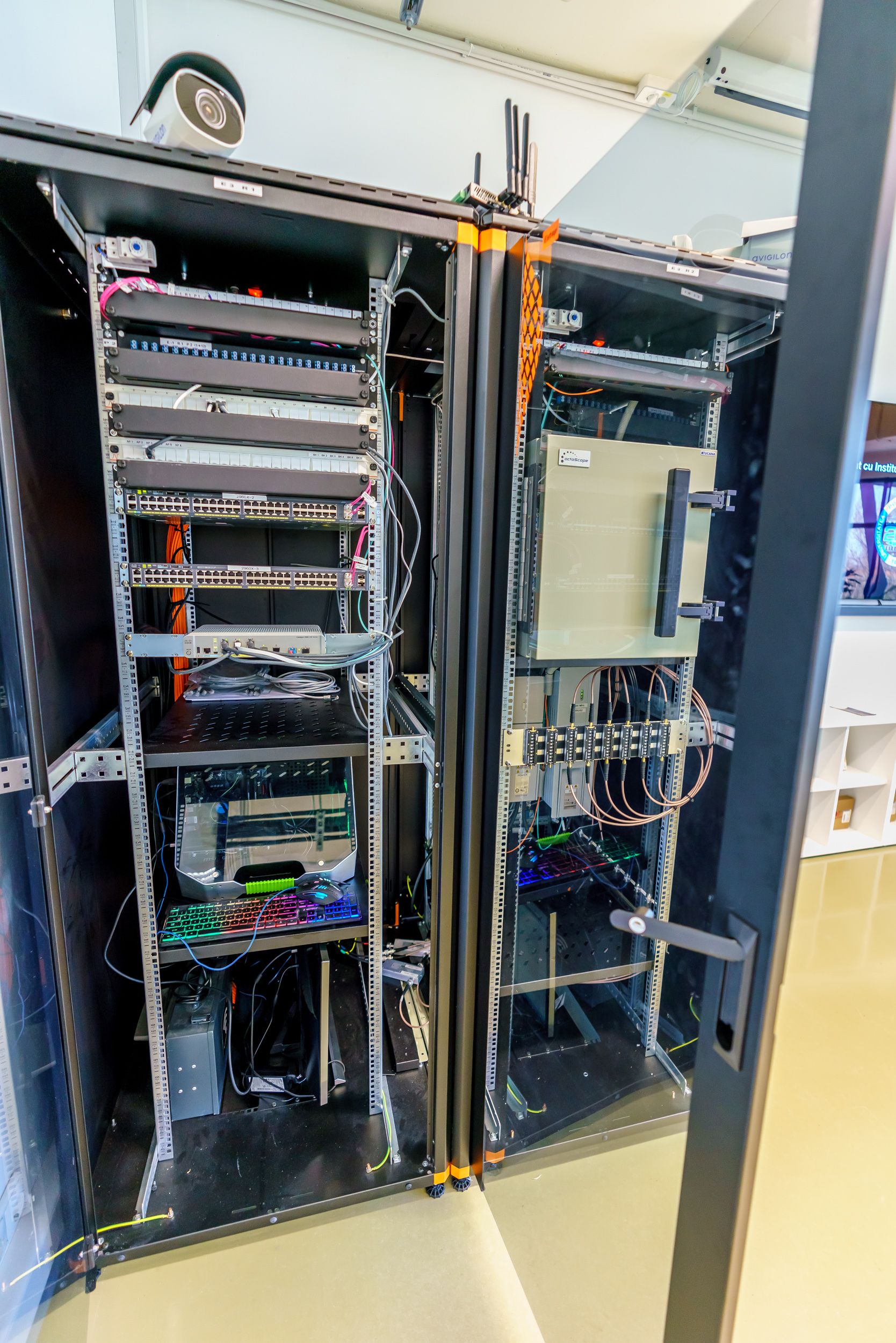 ---
The Bucharest Orange 5G Lab team
In the Bucharest Orange 5G Lab you have access to a team of experts from Orange and UPB with vast experience in fields like communication networks, technology product development, cyber security and academic research.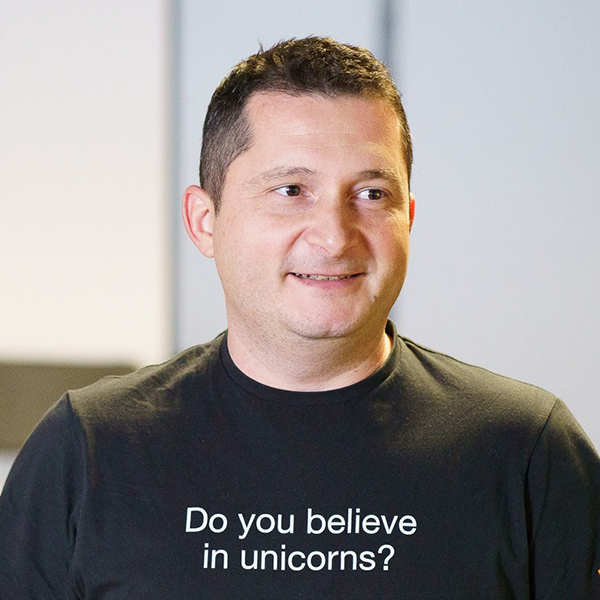 Cristian Pațachia
Development & Innovation Manager
@Orange
Manager with more than 20 years' experience in the telecom industry, with expertise in a broad range of technologies, product development and innovation management. At the moment he is the Development and Innovation team manager in the Engineering department, coordinating multiple research projects in various fields such as: 5G & networks of the future, cyber security, smart cities, APIs exposure and monetizing, cloud technologies & IoT/M2M.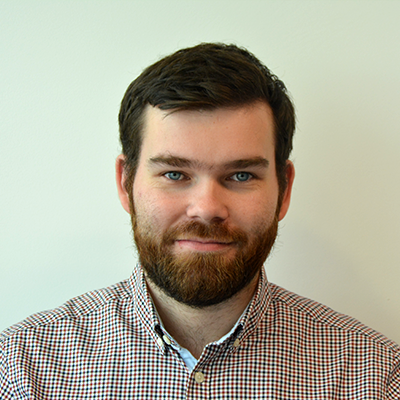 Răzvan Crăciunescu
Șef de Lucrări
@Facultatea de Electronică, Telecomunicații și Tehnologia Informației, UPB
Răzvan are o experiență de 10 ani în inovare și cercetare atât în România la Universitatea Politehinca din București cât și la Aalborg Univerity Danemarca, Rochester University, USA dar și o bogată experiență în industrie. În prezent este Șef de Lucrări în Universitatea Politehnica din București lucrând în cercetare în zone precum IoT, rețele de senzori sau rețele 5G. Rolul acestuia, în cadrul laboratorului, va fi de a avansa cercetarea spre rețelele 6G dar și de a coordona activitățile de cercetare ale laboratorului.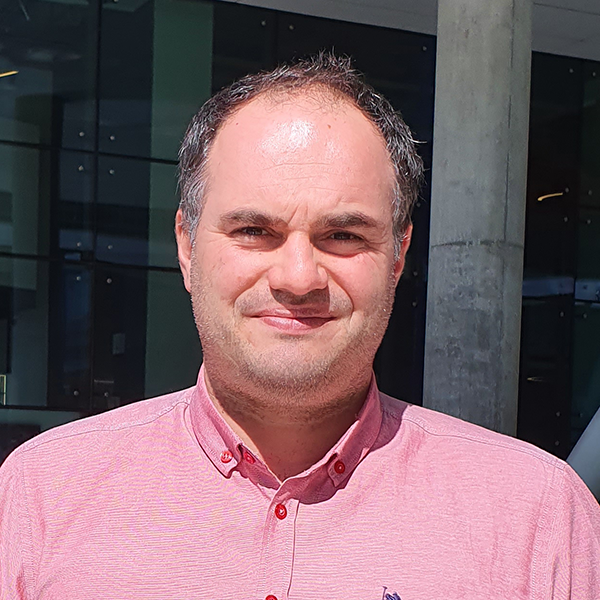 Marius Iordache
5G Technical Manager
@Orange
With over 13 years' experience in the telecomunications industry, Marius is currently leading the technical implementation of Orange's 5G network in Romania.
He is CCIE certified and has vast experience in planning, designing and creating architectures for complex fix and mobile networks, in multi-vendor environments. He contributes to multiple techical research projects in the Horizon 2020, 5G-PPP framework.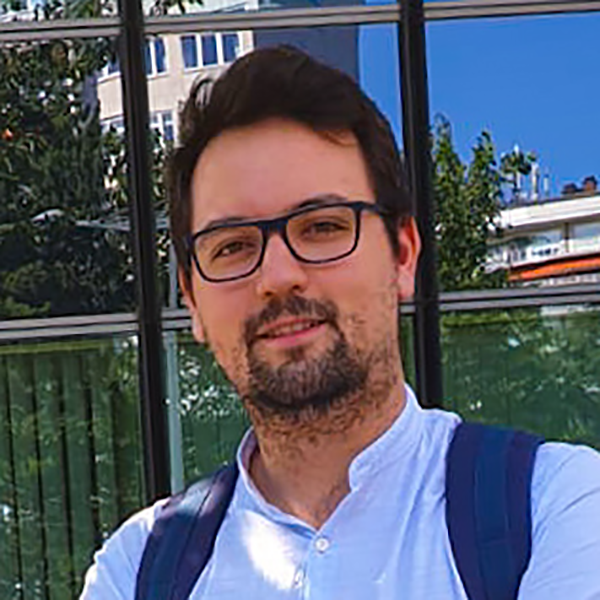 Cătălin Brezeanu
Telco Cloud Expert,
@Orange
Politehnica University of Bucharest graduate, specialized in communications networks and software, Catalin is currently involved in the development and implementation of Cloud and IoT projects for Orange. He is also focused on technological research, participating in Horizon 2020 projects and purshuing a PhD in the virtualization domain.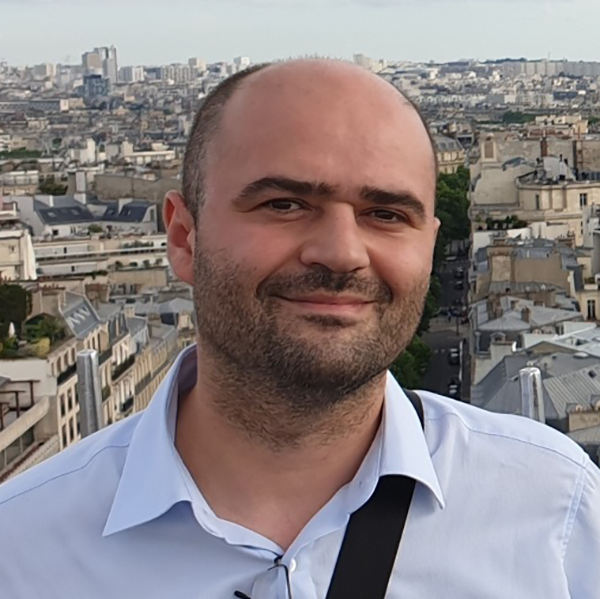 Vlad Boldan
Network Operational Skill Centre Expert
@Orange
Absolvent al Facultății de Electronică și Telecomunicații din cadrul Universității Tehnice din Cluj-Napoca, Vlad este parte din familia Orange de peste 15 ani.
Cu experiență vastă în 2G, 3G, 4G, IoT, în ultimii ani și-a dezvoltat cunoștințele și expertiza în domeniul 5G, ca parte a echipei RAN (Radio Access Networks) Skill Center, unde contribuie la proiecte multinaționale și inter-departamentale.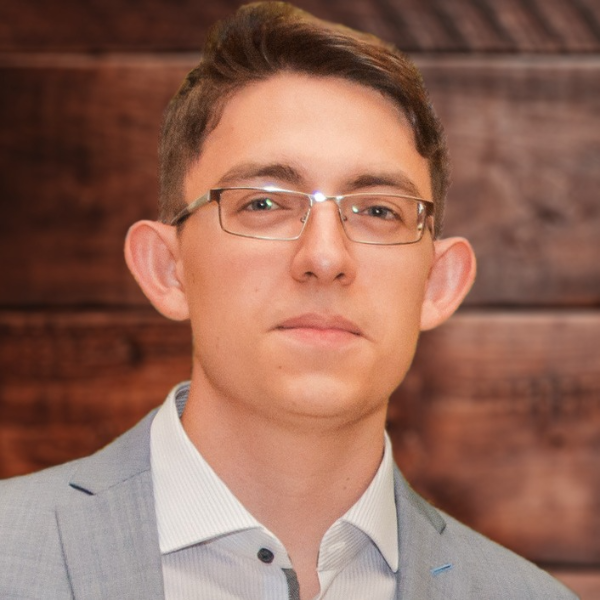 Răzvan Mihai
IoT Expert
@Orange
Graduate of UPB, Faculty of Electronics, Telecommunications and Information Technology, Răzvan joined the Orange 5G Lab as an IoT engineer, offering support for the operation of applications that use the Orange commercial IoT network (LoRaWAN, LTE-M, NB-IoT). Moreover, he also deals with the team research activities related to 5G and future 6G networks.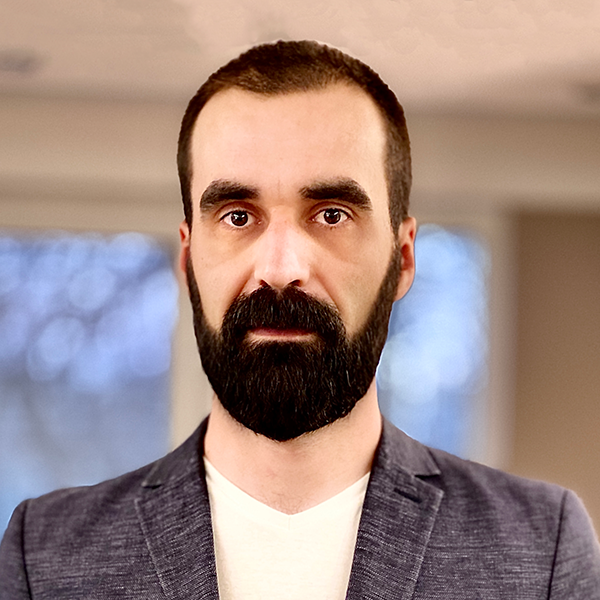 Ioan Constantin
Cyber Security Expert,
@Orange
Ioan is a Cyber Security professional with more than 10 years of experience in the development, implementation and audit of cyber security systems. He joined Orange Romania's Development and Innovation team in 2018, with active roles in multiple research and innovation projects in areas like Machine Learning, Threat Intelligence or Resillience.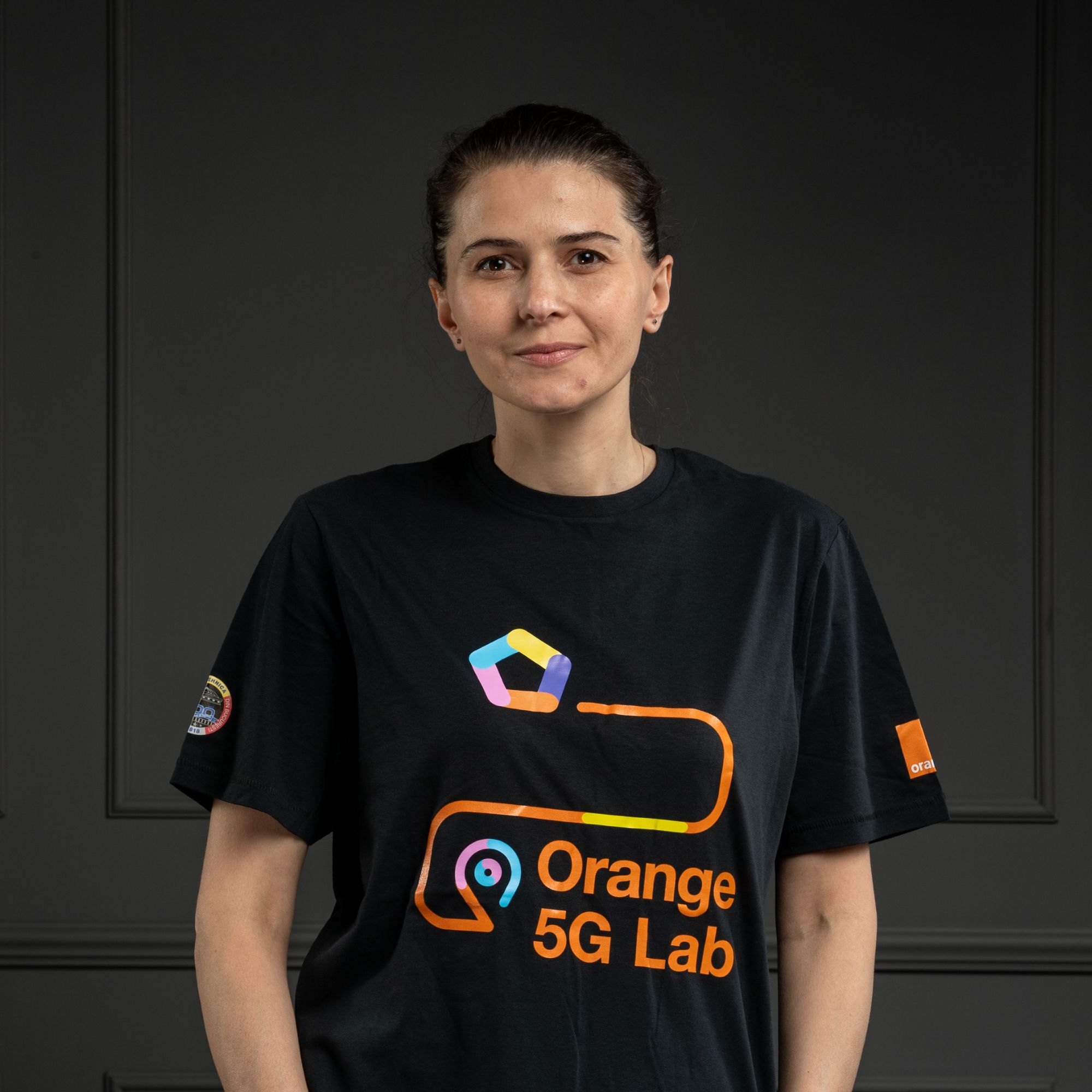 Ana Ciobanu
Startup Programs Manager,
@Orange
Entrepreneurship specialist with over 15 years experience in working with startups, from early stage to mature companies. Startup community builder and active contributor to the development of the Romanian ecosystem, coordinated and implemented projects and programs, for startups and innovative companies financed by Structural Funds in Romania or by the European Commission. She joined the Development and Innovation a Orange Romania in 2023 and coordinates the activity of Orange Fab Accelerator.
---
About Orange
Orange Romania is the leader of the local telecom market and offers its clients, both individuals and companies, the most extended coverage and a complete portfolio: mobile and fixed telephony, internet, television, smart home solutions, Orange Money financial services, cloud IT&C solutions for companies, business Wi-Fi, including analytics and cyber security. With more than 10 million clients, Orange Romania is a the number 1 operator in terms of voice & data service performance in the metropolitan and rural areas in the country.
At the moment, the commercial Orange 5G network is available in Bucharest, covered 100%, and in other 15 Cities: Bragadiru, Brașov, Chitila, Cluj-Napoca, Constanța, Craiova, Iași, Măgurele, Otopeni, Ovidiu, Pantelimon, Popești-Leordeni, Predeal, Timișoara and Voluntari.
About the Research Center  CAMPUS of Politehnica University of Bucharest
Politehnica University of Bucharest has the mission to cover under a single roof education, through professional formation and scientific research. The role of this intersection is to increase knowledge and innovation, two key concepts of knowledge based society and economy. This mission lead to the born of the CAMPUS Institute for research.
The Center for Advanced Research on New Materials, Products and Innovative Processes (CAMPUS) is part of the Politehnica University of Bucharest, its main goal being the promotion of an intelligent environment for control, integration and coordination between multi-disciplinary research groups from UPB. Through this goal, the institute aims to grow and diversify UPB's innovative offer, as well as to simulate the access of companies to the products built by leveraging university-based research, development and innovation activities. The institute hosts over 42 research laboratories, focused on subjects like nanomaterials and nanostructures, artificial intelligence, communications or green energy.