The Iasi Orange 5G Lab is an initiative of Orange in collaboration with the Technical University "Gheorghe Asachi" from Iasi and Continental Automotive Romania, that aims to support researchers, startups and companies to test their 5G-based solutions in advance and innovate in the 5G field.
Orange 5G Lab is part of an international initiative of the Orange Group that aims to support economic players and researchers to better understand the opportunities, value and utility of 5G and to develop solutions that will truly make a difference in the digital economy.
Located on the premises of the Faculty of Electronics, Telecommunications and Computer Science from TUIASI, the Iasi Orange 5G Lab offers its partners the newest 5G communication network, advanced platforms and equipment, as well as a dedicated team of experts from Orange, Continental Automotive and the Technical University "Gheorghe Asachi" from Iasi.
---
What can you do in the Orange 5G Lab?
Discover the 5G technology, stay up-to-date with the latest research in the domain and uncover a world of opportunities through the pilot projects that are being developed and documented in the lab
Experiment and test your products in the newest infrastructure and explore their full potential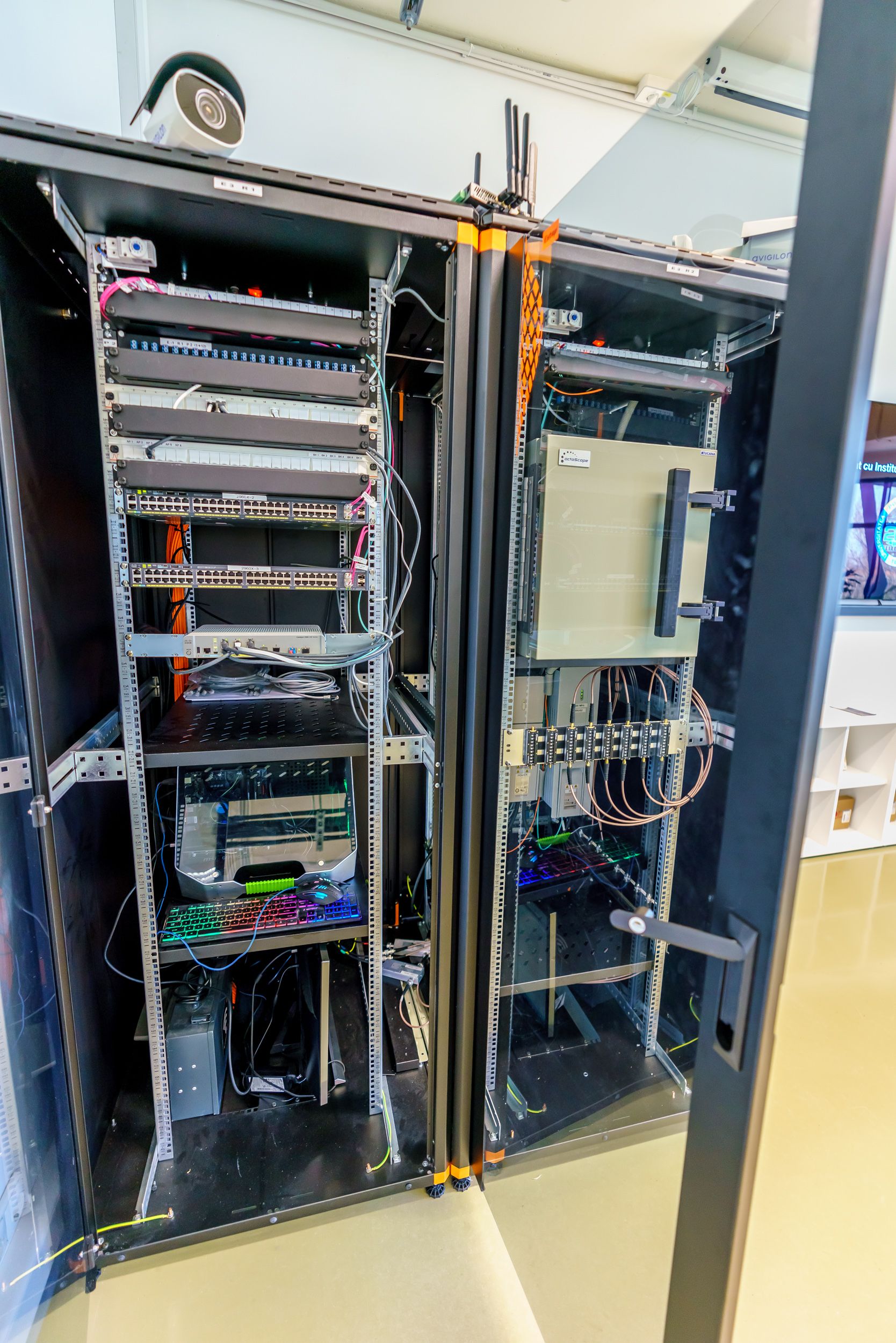 ---
The Iasi Orange 5G Lab team
In the Iasi Orange 5G Lab you have access to a team of experts from Orange, Continental Automotive and TUIASI with vast experience in fields like communication networks, automotive industry, technology product development, innovation, cyber security and academic research.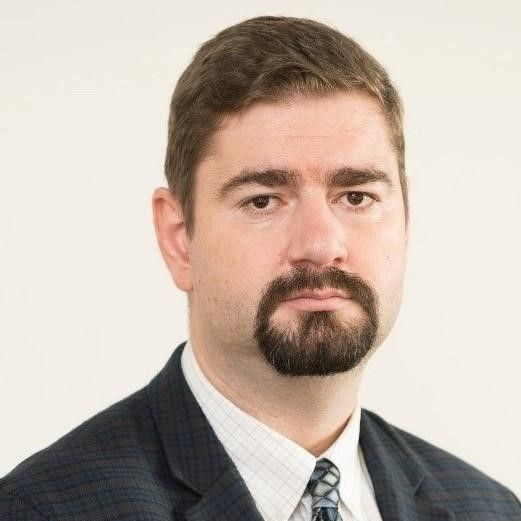 Assoc.prof.dr.eng. Ciprian COMȘA
5G Lab coordinator (TUIASI & Continental)
Ciprian Comsa is currently Associate Professor at TUIASI. He is also Academic Liaison & Innovation Manager at Continental Automotive. He pursued a PhD degree in electrical engineering at NJIT. He conducted research activities on wireless communication, object detection and tracking, source localization and compressive sensing. His research interests include innovation management, object detection, radio localization and signal processing algorithms, vehicular communications, and AI applied in the fields of automotive and communications. Latest projects include WiS4Iasi and TrialsNet, and currently he is driving a TUIASI initiative with Orange and Continental on education, applied innovation and research on sensing and communications technologies with focus on 5G: Connected Sensing for Ubiquitous Mobility.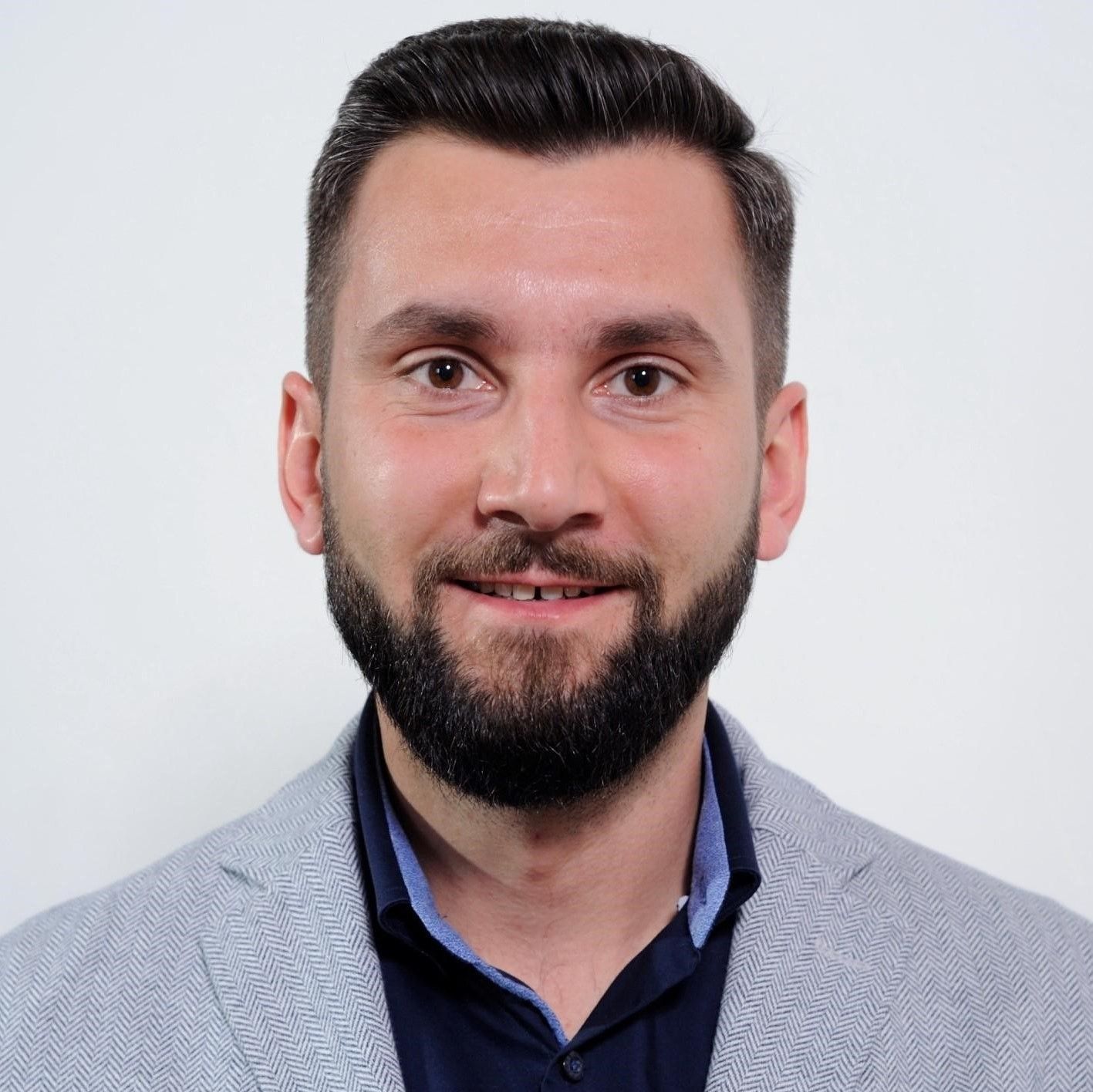 Prof.dr.eng. Constantin CARUNTU
5G Lab core team member and automotive control senior researcher (TUIASI & Continental)
Constantin Căruntu is the founder of the Automated Vehicles laboratory at Gheorghe Asachi Technical University of Iași (TUIASI), Faculty of Automatic Control and Computer Engineering. He currently has a position as Full Professor and holds classes in Data transmission – remote process control, Modeling and predictive control, and Automotive control systems. During his academic career, he has been involved in several international and national research projects in the fields of networked control systems, model predictive control, vehicle platooning, and others. Constantin Caruntu also holds a Business Owner position at Continental Automotive Romania on Artificial Intelligence topics.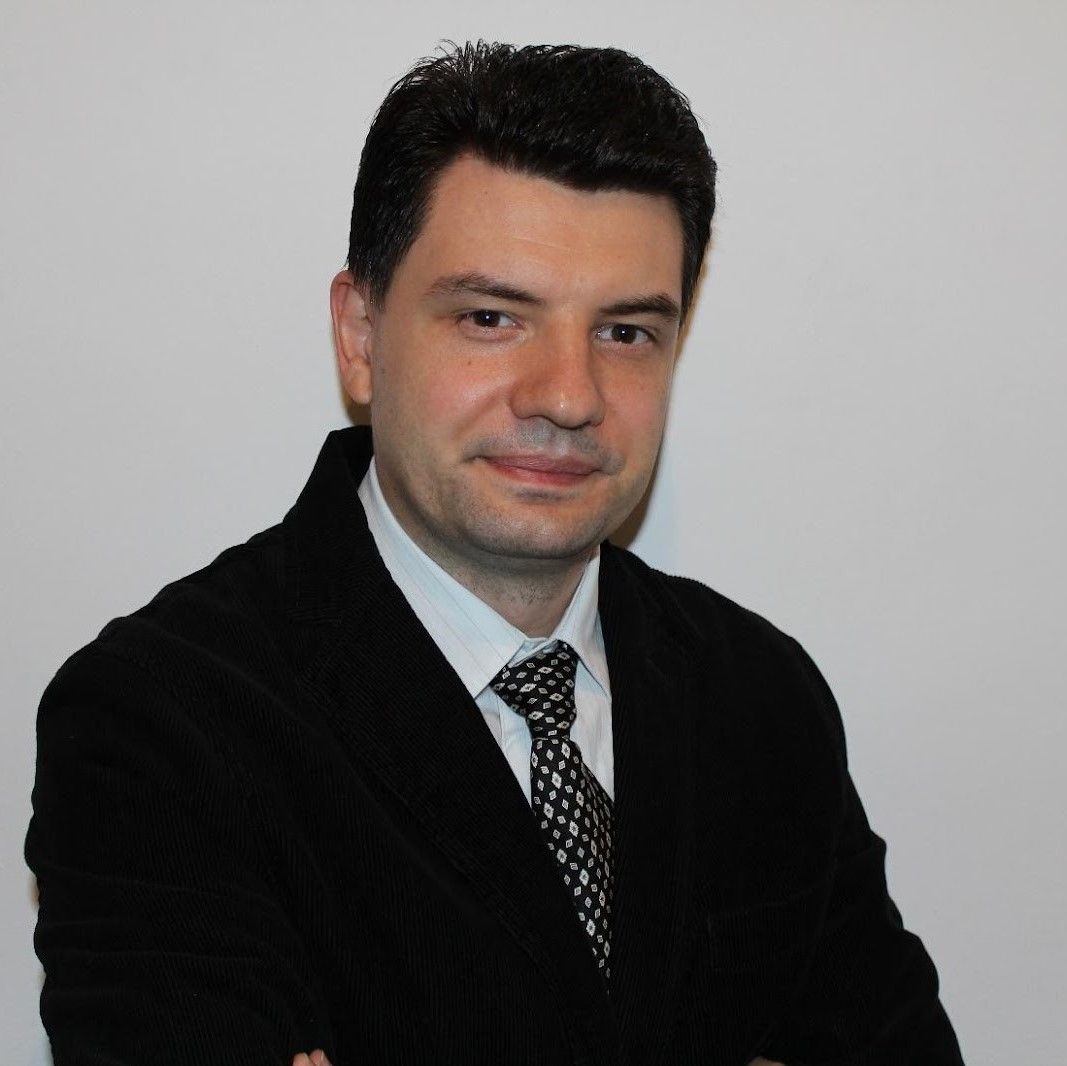 Assist.prof.dr.eng. Vlad M. CHIRIAC
5G Lab core team member and wireless signal processing researcher (TUIASI)
Vlad M. Chiriac is assistant professor at Faculty of Electronics, Telecommunications and Information Technology from Gheorghe Asachi Technical University of Iasi, Romania. He received his Ph.D. in electrical engineering from New Jersey Institute of Technology in 2012. As part-time job, he is also a functional cybersecurity manager at Veoneer Romania SRL
His research interests include cybersecurity and safety in embedded systems, cellular and inter-vehicular communications, MIMO Radar, active and passive localization. He has more than 5 years of experience in the signal processing area and more than 5 years of experience in the automotive industry. As assistant professor, he teaches Embedded Signaling, Communication and Networking (master) and Software Engineering and Model Based Design (master).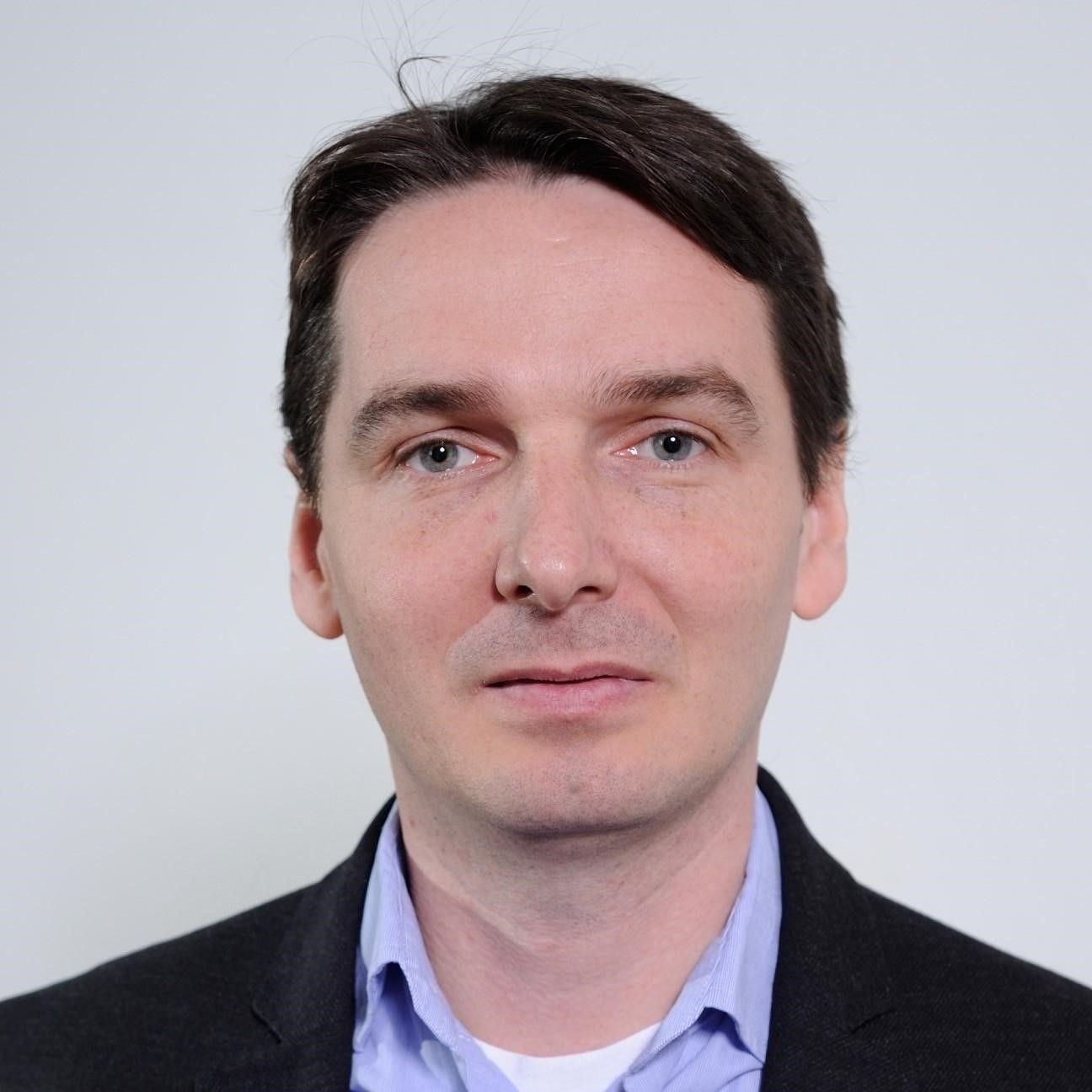 Assist.prof.dr.eng. Carlos PASCAL
5G Lab member and researcher in connectivity and computing in Robotics and Industrial Systems (TUIASI)
As an early adopter and technological trendsetter, Carlos Pascal focuses on the real application of distributed artificial intelligence. He has an M.Sc. (2008) and a Ph.D. (2011) in Systems Engineering from Technical University of Iasi, Romania, conducting researches under the title "Agent-based adaptive architecture for workflow control." His research path involved modeling, analyzing, and developing manufacturing systems, and applications of Artificial Intelligence, Internet of Things and Cloud/Edge computing in Robotics and Industrial Systems, being involved as director/member of teams for four research projects. Lastly, his focus is on the multi-autonomous vehicle systems when he started to work in the "Grid platooning by swarm intelligence" project. Since 2018, he helps local companies to adopt and integrate industrial robots and solutions based on artificial intelligence. He is author and co-author of several reviewed publications.
Assoc.prof.dr.eng. Nicolae CLEJU
5G Lab member and researcher in signal processing and artificial intelligence (TUIASI)
Nicolae Cleju is Associate Professor at the Technical University "Gheorghe Asachi" of Iasi, Romania. He obtained the PhD degree in 2012, with a thesis on compressed sensing algorithms and applications. His research interests lie in the area of signal processing and machine learning, with a focus on sparse representations and associated optimization problems, and their applications for biomedical signals. Dr. Cleju teaches classes on signal processing, is involved in several research projects and has been project director for UEFISCDI post-doctoral grant on using sparse approximation techniques for biomedical signal processing.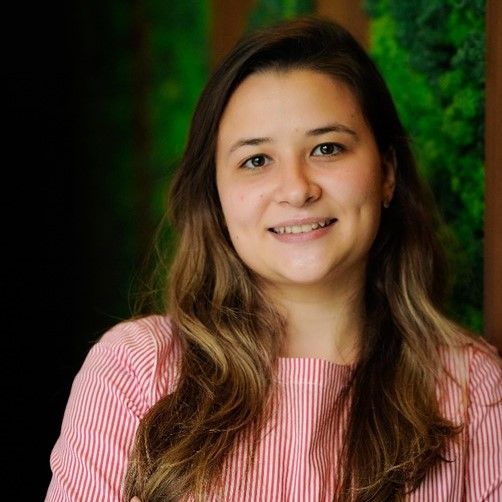 PhD student Andreea MILITARU
5G Lab member and researcher in connected computer vision (TUIASI and Continental)
PhD student of the "Gheorghe Asachi" Technical University of Iasi and software developer of Software and Central Technologies department at Continental. She participated in 2019 at the international competition European Mobility Challenge organized by ERTICO, presenting a smart, green and efficient solution to improve the mobility in Iasi and to increase the safety of the VRUs. Her dissertation thesis was about an Android application that allows the exchange of localization information between driver and pedestrian. She started the PhD studies in 2021 and works on her thesis entitled "Reliable communication networks for the protection of vulnerable users in smart intersections". In Orange Fab she is part of the team of Traffic Interact startup that aims to increase safety and reduce congestions in intersections by using communication between traffic participants.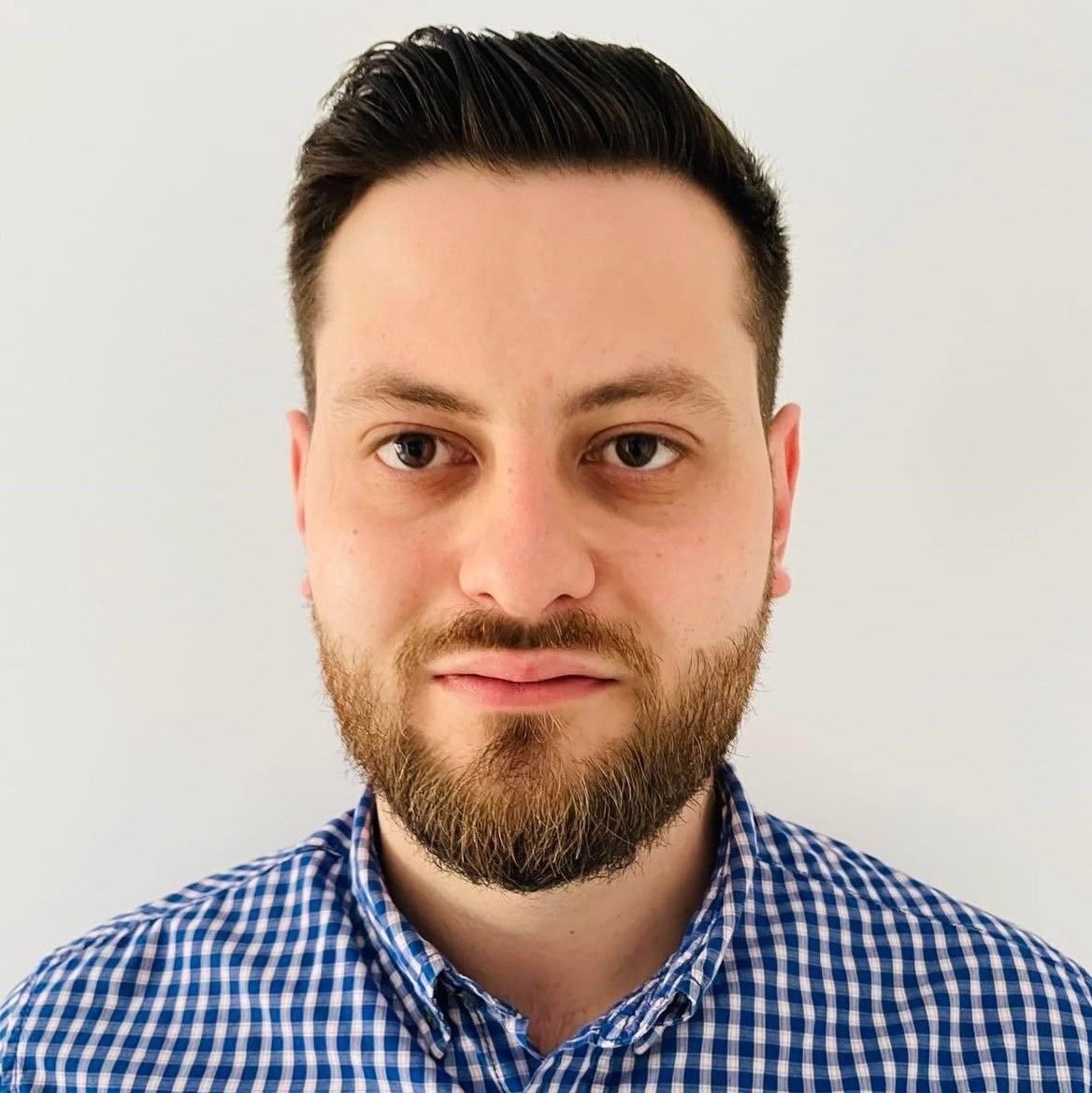 Assist.drd.eng. Razvan LAZAR
5G Lab member and researcher in networked communications for interconnected vehicles (TUIASI)
Razvan Lazar currently is Teaching Assistant at Faculty of Automatic Control and Computer Engineering, Gheorghe Asachi Technical University of Iasi, Romania. As Teaching Assistant, he holds laboratory classes in Data transmission – Remote process control and Communications for Control Systems. He started his PhD studies in 2020, and his thesis is entitled "Reliability assessment of networked communications for interconnected vehicles". His current research interests include networked communication reliability, V2X communications, cellular communication, intra-vehicle networks, and embedded systems. Razvan Lazar also has more than 7 years of experience in the automotive industry.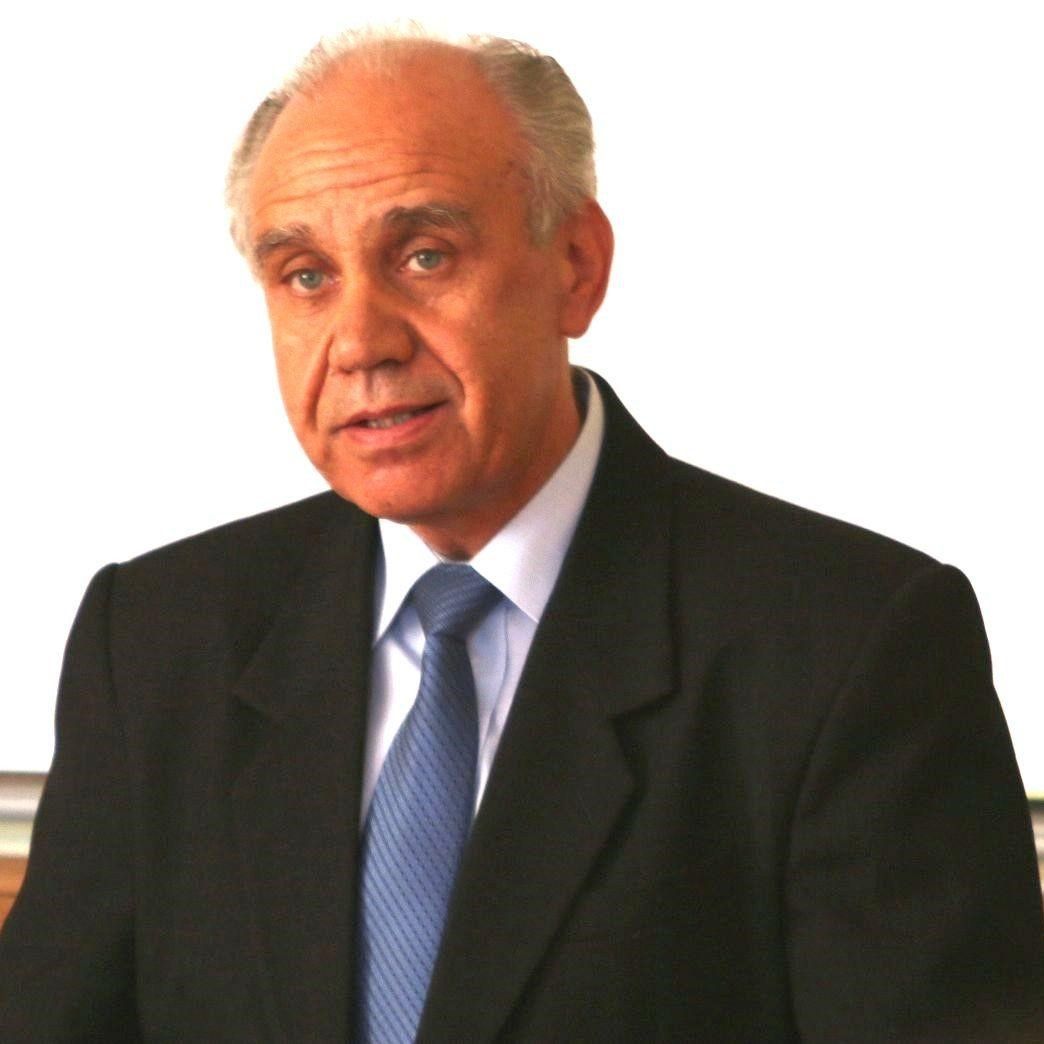 Prof.dr.eng. Ion BOGDAN – 5G Lab member and senior researcher in mobile communications (TUIASI)
Prof. Ion BOGDAN is an associate professor at the Faculty of Electronics, Telecommunications, and Information Technology in Iași, senior researcher, and PhD advisor. He coordinated national research grants on mobile radio channel characterization, analysis and design of cellular communication networks, broadband transmissions, evaluation and minimization of security risks in radio communication networks. He published over 140 scientific papers, activated as member in organization / scientific committees of different scientific conferences and reviewer of technical journals, expert for ARACIS and CNCSIS.
---
About Orange
Orange Romania is the leader of the local telecom market and offers its clients, both individuals and companies, the most extended coverage and a complete portfolio: mobile and fixed telephony, internet, television, smart home solutions, Orange Money financial services, cloud IT&C solutions for companies, business Wi-Fi, including analytics and cyber security. With more than 10 million clients, Orange Romania is a the number 1 operator in terms of voice & data service performance in the metropolitan and rural areas in the country.
At the moment, the commercial Orange 5G network is available in Bucharest, covered 100%, and in other 15 Cities: Bragadiru, Brașov, Chitila, Cluj-Napoca, Constanța, Craiova, Iași, Măgurele, Otopeni, Ovidiu, Pantelimon, Popești-Leordeni, Predeal, Timișoara and Voluntari.
About Technical University "Gheorghe Asachi" in Iași (TUIASI)
TUIASI is among the oldest and most renowned public higher education institutions in Romania, with an important tradition in scientific research, conducting activities of creation and innovative utilization of knowledge in the fundamental fields of Engineering Sciences, Architecture and Urban Planning. With 11 faculties, almost 14000 students, 630 academic staff and 250 researchers working in 24 research centers, TUIASI is focused on knowledge transfer, especially in multidisciplinary areas of high-tech engineering, in which it produced almost 65% of the Romanian patents, making significant contributions answering to the global challenges in health, mobility, energy, industry or environment.
About Continental Automotive România - Iași
Continental develops pioneering technologies and services for sustainable and connected mobility of people and their goods. Founded in 1871, the technology company offers safe, efficient, intelligent and affordable solutions for vehicles, machines, traffic and transportation. In 2022, Continental generated sales of €39.4 billion and currently employs around 200,000 people in 57 countries and markets.
In the time frame 1999 - 2022, Continental invested over € 2,2 billion in its Romanian operations. All three group sectors of the corporation are represented in Romania. The company has six production units and four research and development centers in the cities of Timisoara, Sibiu, Carei, Nadab and Iasi. Continental has a tire distribution center in Bucharest. The company employed more than 19.000 colleagues by the end of 2022, out of which more than a third are engineers.